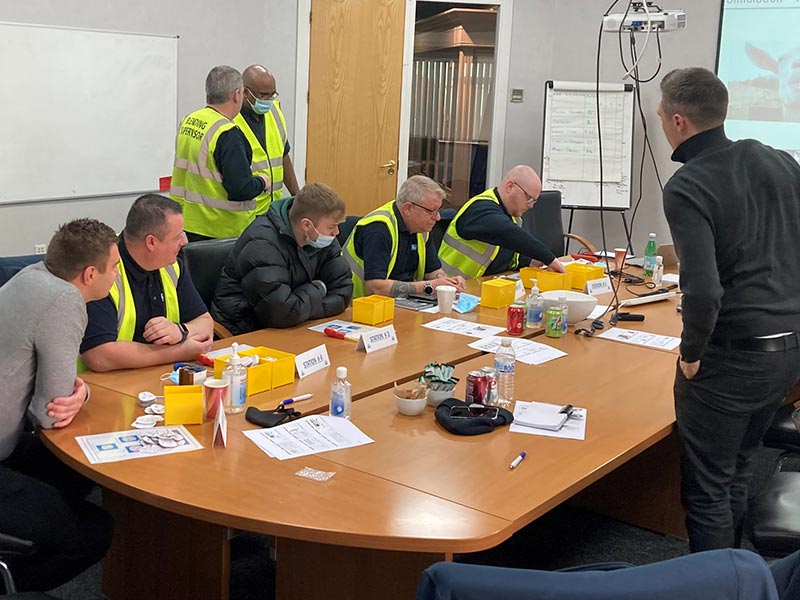 We can offer industry recognized Lean Training including Supply Chain Training and Simulation packages at your site or at third party locations as well as on-line and remotely.
Bespoke Training Modules or Academies can be developed to align to specific business needs.
Awareness
Overview Training in Lean Principles. Suitable for all employees in a business. Can range between 2 hours to 2 days in duration depending on the business requirements.
Foundation Academies
We have a range of foundational academies available to suit most business needs. Each academy is tailored to suit the business need and can range from 2 to 10 days depending business requirements.
Typical academies include:
Lean Operations
Lean Materials & Supply Chain Practitioner
Lean Office/Service Provider
Lean Leadership
Lean Tools Training
Our comprehensive Lean Tool kit can be tailored to meet your specific business needs. Training packages range from 1 hour to 2 days.
Typical training modules include:
5S and Visual Management
Total Production Maintenance (TPM)
Single Minute Exchange of Dies (SMED)
Problem Solving and Mistake Proofing
Cell Design & Standardisation
Value Stream Mapping Fundamentals
Daily Lean management
Meeting Cascade and Change Management
Advanced and Specific Training
Is also available for participants who already have a background in Lean and Continuous Improvement and covers topics such as:
Lean Materials & Supply Chain Planning & Execution
Lean Transformation
These packages contain heavy coaching content from our team of seasoned Lean Coaches.